The History of Newcomb Spring
---
First in Forming for over 100 years
---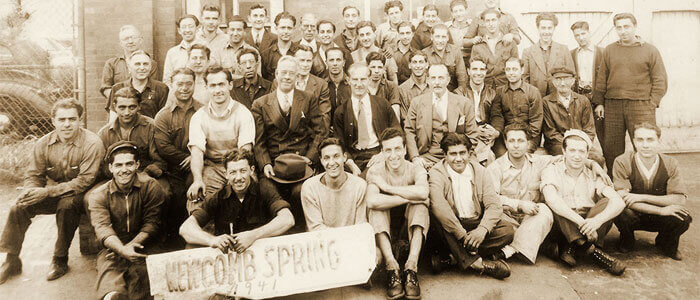 One of North America's leading metal form and coil spring manufacturers, Newcomb Spring is built on a foundation of traditional business values. We operate with a dedication to customer service and quality metal form and coil spring manufacturing, and we work tirelessly to make the order process as easy as possible. With a manufacturing history going back to the 1890's with the Charles A. Cook Company, then the Reliance Spring Company, Newcomb was incorporated in Brooklyn, New York in 1921. For over a century we have operated with the goal of providing the highest quality coil springs, metal forms and service.
George L.C. Jacobson acted as president of the company from its founding. He built Newcomb into a spring manufacturer which customers could trust to deliver high quality products on-time and for a competitive price. George L.C. Jacobson's traditional business values are still intrinsic to the operations at Newcomb Spring today. With his hard work and vision, the foundation of a strong spring manufacturing company was solidified, and an industry-leading business was formed.
The Growth of the Newcomb Spring Manufacturing Network
While the nation battled in World War II, the country experienced an industrial and technological revolution. G. Donald Jacobson, who had filled his father's position as president, set out to restructure Newcomb Spring's operations to better meet the changing needs of the industry. While maintaining his father's emphasis on individual customer service and traditional business fundamentals, G. Donald Jacobson looked to diversify the Newcomb Spring network. First, a plant was opened in Connecticut to manufacture coil springs and parts for the New England area. After the success of the first expansion, additional facilities were opened throughout the United States, and a company that could better serve customers with local attention was formed. G. Donald Jacobson worked to become a spring and metal form manufacturer that was not necessarily the biggest, but the best, serving the individual needs of each market.
Modern Coil Spring and Form Manufacturing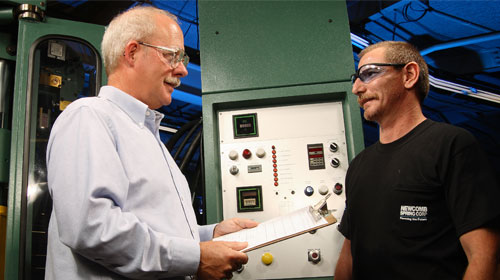 With the values of his father and grandfather in place, G. Donald Jacobson, Jr. stepped in as President of the company with the goal of creating a manufacturing network that was ready to lead the spring industry into the 21st century. While building off Newcomb Spring's adaptability and customer service values, G. Donald Jacobson, Jr. improved plant capabilities and turn-around times upgrading facilities with modern metal form and coil spring manufacturing technologies and equipment. Donald, along with his two brothers, adapted the business focus to producing larger quantities of metal forms and coils springs, and to manufacturing completely customized parts. Newcomb has become a company which can act quickly and exactly - a manufacturer ready to meet the challenges of today and tomorrow.
In 1999 Robert Jacobson became President of Newcomb Spring, as his brother, G. Donald Jacobson Jr. assumed the role of Chief Executive Officer. After moving the company's headquarters to Atlanta, the third generation of the Jacobson family has continued the traditional business fundamentals of George L.C. Jacobson, as they welcome the fourth generation of the Jacobson family as part of the Newcomb Spring team.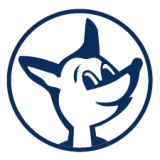 Newcomb Spring Corp.
Newcomb Spring Corp. is a worldwide supplier of
compression springs
,
extension springs
,
torsion springs
,
wire forms
,
stampings
,
rings
,
hooks
and
battery contact springs
. The company's products are utilized in a variety of industries, including
aerospace
,
agricultural
,
automotive
,
computer
,
medical
,
military
and
telecommunications
. Family-owned and operated, Newcomb Spring Corp. is headquartered in
Alpharetta, GA
, and offers additional facilities in
California
,
Connecticut
,
Colorado
,
North Carolina
,
Tennessee
,
Texas
and
Ontario, Canada
. Newcomb Spring operates with
ISO-9001-certified
quality systems and delivers a wide range of
material capabilities
in the manufacture of metal components, specializing in reliability,
rapid response times
and stringent
quality control.