Wire Forms
---
.007 to .315 Inches In Wire Diameter For Round Wire
Round, Rectangular, Square & Special-Section Wire
Custom Wire Forms Manufactured to Meet Your Needs
Get a Wire Form Quote
Wire Form Manufacturing Specifications
---
While we have listed some of the most common sizes, materials and manufacturing specifications, Newcomb Spring provides completely customized production on all wire forms.
Material Shapes & Specifications For Custom Wire Forms
---
.007 to .629 Inches (16mm) in Wire Diameter For Round Wire
Up to 2.0 Inches Bar Stock
Round Wire
Square Wire
Rectangular Wire
Special Section Wire
Common Wire Form Materials
---
Spring Steel
High Carbon Steel
Low Carbon Steel
Nickel Plated Carbon Steel
Stainless Alloys
Non-Ferrous Metals
Elgiloy®
Hastelloy®
Monel®
Inconel®
Titanium
and More
Wire Forms Information
---
Wire Form Design & Prototyping
Recent advances in CNC manufacturing technology have significantly lowered the cost of creating prototypes of complex wire form parts. The Newcomb engineering staff gladly assists customers with part design, and we often produce wire form prototypes to help make sure components will fit spatial requirements. Modern prototypes often can be changed and reproduced in minutes, saving time, lowering costs and avoiding design errors.
To make sure a component's dimensions fall within predetermined tolerances, wire forms often are stress-relieved during production. This process improves the reliability of Newcomb Spring wire forms in your products while streamlining the manufacturing process and lowering total production costs. The customer should also review proper bend radii considerations to ensure part performance and longevity.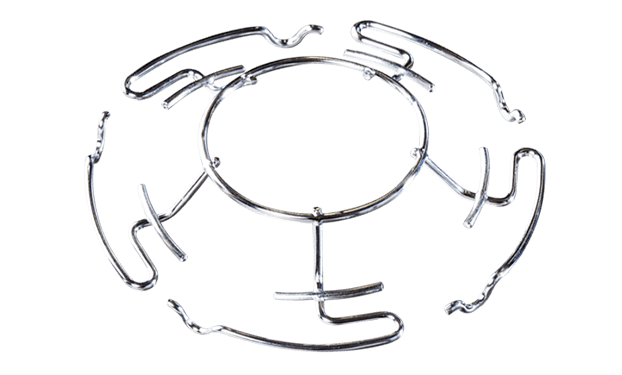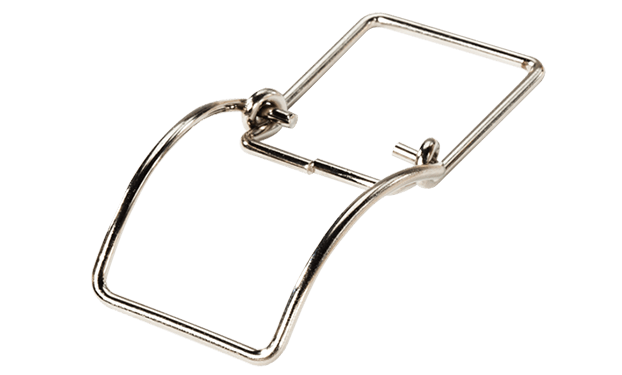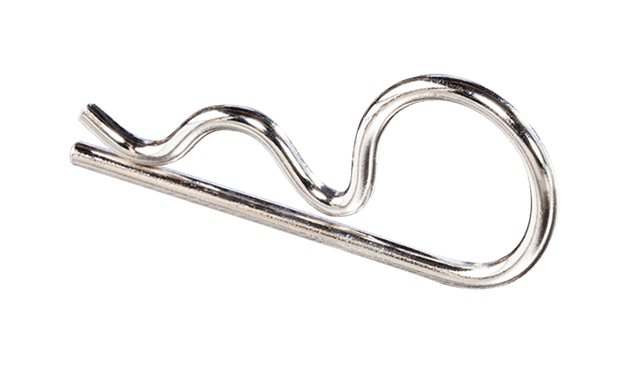 Materials
---
Custom Wire Form Materials
As with all Newcomb Spring parts, we custom manufacture wire forms to precisely comply to each customer's tolerance specifications. We can produce wire forms out of almost any material shape, although most often wire forms are produced from:
Rolled Round Wire
Flattened Round Wire
Rectangular Material
Shaped Material
Tempered Wire When Wire Forms Are Designed To Store And Release Energy

Below are just a small selection of the wire forms we have produced, including:
Battery Contact Wire Form
Clamp Wire Form
Cotter Pin Wire Form
D Ring Wire Form
Eyelet Wire Form
Guide Wire
Hanger Form
Hinged Clamp Wire Form
Hook Wire Form
Latch Form
Trip Wire
Wire Bracket
Wire Supports

Torsion Spring Manufacturer Gallery
---
As a custom torsion spring and double torsion spring manufacturer, Newcomb Spring can produce a wide variety of custom spring shapes, sizes and designs. Using material sizes from .007 to .625 inches in wire diameter, and up to 2.0 inches bar stock, all Newcomb parts are precision manufactured to meet even the strictest order requirements.
We produce a wide variety of spring shapes, designs, and a virtually unlimited variety of end types. With over a century of spring design and manufacturing experience, we can provide design assistance on your order, helping to lower production costs and review your part's fit and function.