Shaped Rings
---
.010 to .625 Inches In Wire Diameter
Round, 1/2 Round, Square, Rectangle & Specialty Wire
Special Ring Shapes Including Hexagon & Oblong
Get a Shaped Ring Quote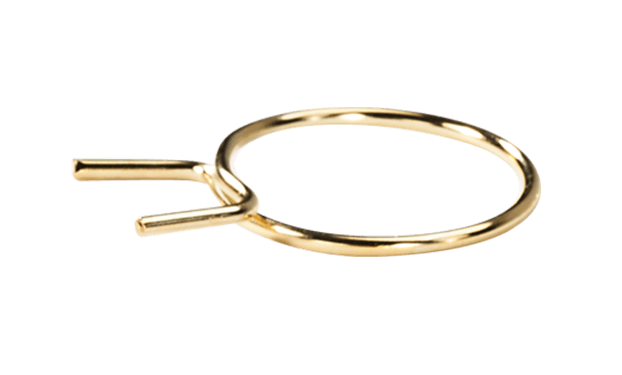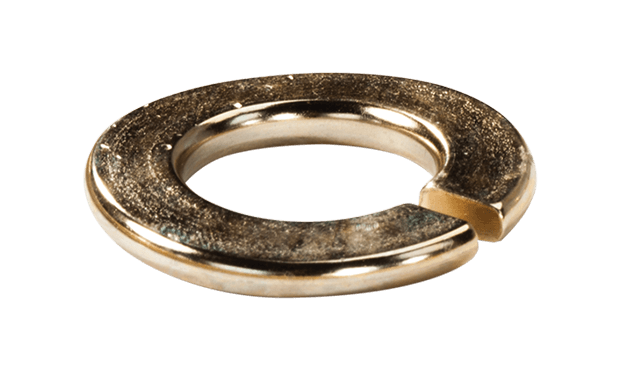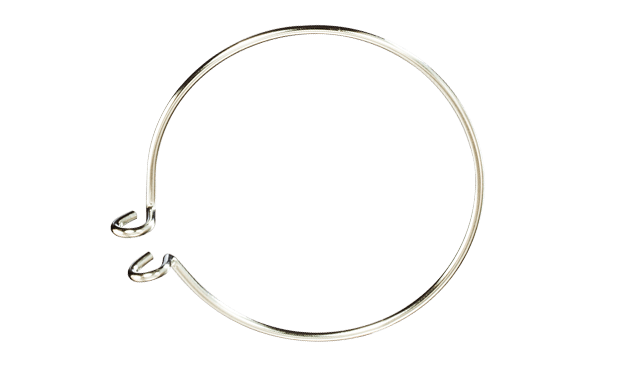 Shaped Ring Manufacturing Specifications
---
While we have listed some of the most common sizes, materials and manufacturing specifications, Newcomb Spring provides completely customized production on all shaped ring parts.
Large Volume Orders, Short Runs & Prototypes – formed, assembled and packaged to meet your requirements.
Proprietary Camera Gauge for Superior Quality – photographs and verifies each part, automatically adjusting production without shutdown.
Kando Tech Centers – in all 8 manufacturing facilities you can work with our team and equipment to optimize designs and lower costs.
Engineering Support – our team can provide expert design assistance on any order, or view our online spring design resources.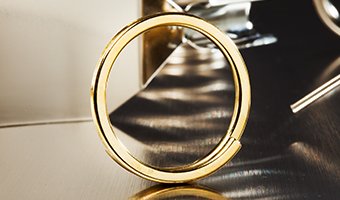 Material Shapes & Specifications
---
Hard Drawn, ASTM-A-227
Oil Tempered, ASTM-A-229
Chrome Vanadium, ASTM-A-231
Chrome Silicon, ASTM-A-401
Chrome Silicon – Valve Quality, ASTM-A-877
302 Stainless Steel, ASTM-A-313
304 Stainless Steel, ASTM-A-666
316 Stainless Steel, ASTM-A-313
Stainless Strip – AISI 301, 302, 316
17-7 Stainless Steel, ASTM-A-313
17-7 Stainless Steel Strip, ASTM-A-693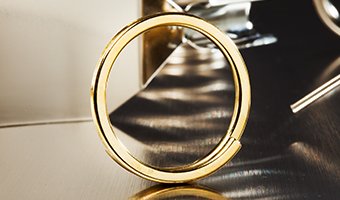 Material Shapes & Specifications (Cont'd)
---
Phosphor Bronze, ASTM-B-159
Phosphor Bronze Strip, ASTM-B-103
Beryllium Copper, ASTM-B-197
Beryllium Copper, ASTM-B-194
Monel® K, QQ-N-286
Inconel® 600,QQ-W-390
Inconel® 600 – Strip, AMS 5540, ASTM-B-168
Inconel® X – 750, AMS 5698, 5699
Inconel® X – 750, AMS 5542
Medium Carbon, ASTM 682
Low Carbon, ASTM-A-108
Shaped Ring Technical Info
---
Shaped rings, like springs, are used as energy-storing devices and can be found in all types of mechanical products. Newcomb Spring produces an array of rings in all sizes and shapes, which are used in a variety of applications. Most of the rings we produce are round in shape, though our custom process allows us to manufacture other shapes, including hexagon and oblong. Common ring types include snap rings and retaining rings.
Generally, rings, like retaining rings or snap rings, are considered to be external or internal. External rings are typically used to hold a collection of items together, and can be installed on a shaft. Internal rings typically are inserted into a bored area or housing, and exert pressure outward. When installed, the ring is elastically deformed and put into place, in order to snap back to its unstressed condition.
Many designs opt for rings, like retaining rings or snap rings – as opposed to pins or screws - as they offer greater tolerances and require less machining.
Materials for Shaped Rings
---
Most often, ring materials are selected by the environment that the part will be used in. However, different material types offer different load capacities which need to be considered to ensure the ring will operate without the risk of failure. Newcomb Spring's design assistance team is ready to help you with the design of your shaped rings, snap rings and retaining rings, so please contact the location closest to you.
Ring Types
---
Newcomb Spring produces shaped rings to meet to meet the strictest customer tolerance requirements. While each part we produce is custom, most can be generally categorized by ring type and function:
Internal Ring
External Ring
Expander Ring
Retaining Ring
Internal Retaining Ring
External Retaining Ring
Snap Ring / Metal Snap Ring
Custom Snap Rings
Internal Snap Ring
External Snap Ring
Rectangle Wire Snap Ring
Connecting Ring
Hose Clamp Ring
Hydraulic Lock Ring
Locating Ring
Locking Ring
Lock Release Ring
Piston Ring
Specialty Rings
Spiral Ring

Ring Diagrams
---
The following is a general guide for specifying shaped ring dimensions. Please contact Newcomb Spring if you require design assistance, or with any questions.