Precision Military Spring & Metal Form Manufacturing
ITAR & MIL Compliant Military Spring and Metal Form Supplier Applications
---
We have a long-standing legacy of providing the highest quality custom springs, wire forms and stamped metal part manufacturing from our locations in the United States and Canada. Our expert staff provides design assistance and manufacturing excellence, producing parts for a variety of military, defense and governmental applications.
Each of our facilities operates with the highest quality standards. We hold certifications for a variety of quality systems required by military and defense customers, including ISO, ITAR, DDTC, SAM and MIL certifications. Our state-of-the-art production process allow us to utilize virtually any material, including standard, semi-precious and precious metals, with precision metal forming for even the most unique, mission critical applications.
Newcomb Spring's management and engineering staff often collaborates with large, multi-organization production teams that military and defense projects require, and we can tailor our processes to meet your exact needs.
Advanced Manufacturing Capabilities
---
Military and defense component manufacturing often requires highly precise and reportable processes. Our facilities are equipped with the latest quality control technology, including laser measurement and camera gauge systems. We also utilize Keyence Image Dimension Measuring Systems, which measure parts with extremely precise accuracy, helping us to produce springs and metal form parts that meet the strictest tolerance requirements, while providing repeatable analysis and consistent compliance.
The Newcomb Spring staff is one of the most experienced in the industry, with the skills and know-how to work with a combination of military and defense contractors, project managers and engineers. Our precision and accuracy is recognized throughout the spring and metal form industry – we produce the parts that others simply cannot.
While our manufacturing quality is unrivaled, many military and defense customers appreciate the diversity of our production capabilities, including: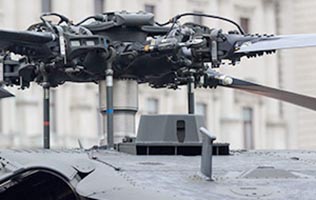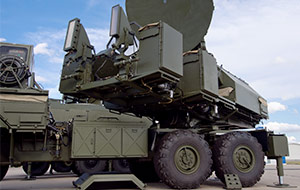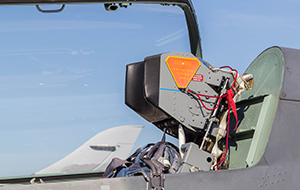 Critical Military Applications
---
Our state-of-the-art facilities employ some of the latest manufacturing technologies, producing military springs and parts that are reliable, long-lasting and meet even the strictest tolerance requirements. Some of our military and defense parts have been utilized in:
aircraft
aircraft carriers
communications
firearms
humvees
helicopters
military personnel equipment
missile systems
military vehicles
naval applications
tanks
security systems
satellites
submarines
winching & rescue devices