Pilates Springs and Sports Equipment Springs & Metal Form Manufacturing
Precision Metal Component and Pilates Spring Applications
---
With highly accurate manufacturing processes and durable, reliable parts, Newcomb Spring components are used in a variety of pilates and sporting equipment applications. Springs, wire forms and metal stampings used in pilates and sports equipment are often subjected to harsh use, long lifespans and pressure extremes. Most parts receive repeated use from a variety of operators, who apply different stresses. Our precision manufacturing processes and modern equipment produce parts that provide the durability and reliability that sporting equipment requires.
With a network of locations throughout the United States and Canada, we can respond quickly to customer requests. Each Newcomb Spring plant offers the experience and capabilities required for pilates and sporting equipment applications, with fast turnarounds, design assistance and a variety of secondary processes that produce dependable parts.
Our network of locations can provide: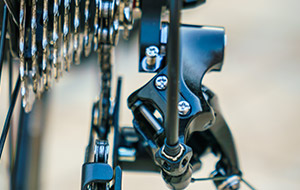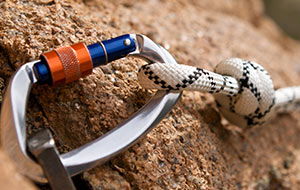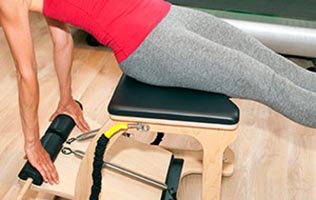 Pilates Spring Manufacturer
---
As one of North America's leading metal form and spring manufacturers, we supply a number of OEMs and Sporting Equipment manufacturers with Pilates springs. We can customize each Pilates extension spring to meet your specific equipment and operating requirements, with customized hook ends, weight resistances and lengths. We can also color code each spring for easy identification. Many customers request secondary painting processes for Pilates springs, which change the spring end color for identification purposes.
Newcomb Spring plants utilize an array of automated metal forming and finishing operations that allow us to produce parts quickly and accurately, delivering Pilates springs that are durable and compliant to order specifications at low prices.
Proven Performance
---
Backed by our long legacy of manufacturing experience, Newcomb Spring parts have proven reliable and dependable. We maintain a number of quality certifications and can comply with the additional requirements that many sporting equipment applications require. As a custom pilates and sporting equipment spring and metal form manufacturer, our parts are produced to meet specific customer requirements, so please contact us for more information. Our parts for pilates and sports equipment applications are used in both OEM and as replacement components, including:
archery
basketball hoop backboard systems
custom golf markers
firearms
go-karts
hockey rink walls and glass
hot tubs & whirlpool pumps
pilates springs
pogo sticks
pool filtering and treatment systems
racing parts
rock climbing harnesses
rollerblades & roller skates
rowing equipment
trampolines
treadmills
ski bindings
weight pins
weight lifting equipment