Hardware and Fastener Spring & Metal Form Manufacturing
Custom Spring & Metal Form Hardware Applications
---
With our extensive legacy of experience, Newcomb Spring has manufactured springs, wire forms and metal components for fastener and hardware applications. Our fasteners and hardware components can be manufactured to meet your specific order specifications, and we often produce multiple parts which are assembled and shipped ready to install in customer products.
Each Newcomb Spring facility is equipped with state-of-the-art manufacturing equipment and the latest quality control systems, which allows us to efficiently produce hardware, fastener spring and metal form parts quickly and accurately. We produce parts using virtually any material - including standard, semi-precious and precious metals. For even very large runs of intricate parts we can provide the highest levels of repeatability and compliance.
Our experienced staff has the skills and in-depth understanding of hardware, fastener spring and metal form engineering to advise on design considerations and material selections.
Our network of locations can provide: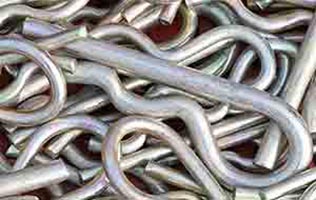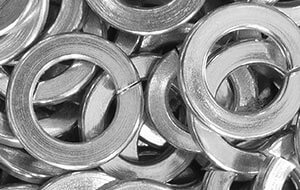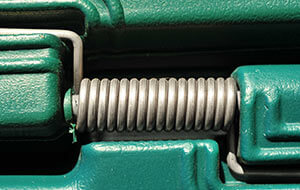 Specialty Packaging of Fasteners & Hardware
---
Many customers choose Newcomb Spring because of our variety of secondary and finishing operations. In addition to part treating and testing, we offer an array of options to package your hardware, fastener spring and metal form components. We are able to ship parts in bulk, on tacky board, in plastic trays, bagged, on tubes, or using virtually any custom method that makes it easy for you to use our parts in your products. We also provide part identification and engraving services, which is often helpful in situations where part lots and manufacturing dates must be identifiable, or when many similar parts are used in the same assembly and need to be labeled to ensure proper installation. At Newcomb Spring we work to make the order process as easy as possible for all our hardware, fastener springs and metal formed components.
Dependable Performance
---
With more than a century of manufacturing experience, Newcomb Spring parts have proven reliable and dependable. We maintain a number of quality certifications and work to produce parts that meet our customers' most demanding standards. As a custom springs, wire forms and stamped metal form manufacturer, our parts are produced to meet specific client requirements, so please contact us for more information. Our parts for hardware and fastener applications include:
cotter pins
connectors
custom pins
clamps
clevis hitches
expander rings
hanging clips & brackets
hinges
internal rings
latches and catches
locks
mounting brackets
spacers
spring hinges
spring washers
washers