Custom Compression Springs
---
Compression Spring Design Resources – Custom Spring Coils, Pitch & Shapes
---
A custom spring manufacturer, Newcomb produces compression springs to meet exact customer specifications. The majority of the compression springs we produce are constant coil springs – meaning the diameter of the spring is the same throughout the entire part. However, as a completely custom spring manufacturer we also produce millions of shaped compression springs including:
Custom Compression Spring Shapes to Meet Customer Specifications
Shaped compression springs perform differently than constant-diameter springs, offering different performance and different limitations based on the spring's shape, coiling, and if the spring is formed with a constant or variable pitch. As the stresses in shaped compression springs are typically not along one linear direction (as they are in a constant diameter compression spring) it is recommended your design be reviewed by Newcomb Spring. We offer experienced design assistance personnel that can review how you custom spring will function in an application, and provide recommendations that can improve your part's performance as well as lower manufacturing costs.
Compression Spring Material Shapes & Sizes
---
Shaped Compression Spring Benefits
---
As a manufacturer of custom compression springs, Newcomb can produce shaped springs to meet virtually any order requirement. While each design is different, and stress considerations must be reviewed, shaped compression springs can offer the following benefits under certain conditions:
Resistance to Warping or Bending When Deflected (Compressed)
Greater Stability
Lower Solid Heights
Non-Linear Rate/Loads
Better Fit For Many Applications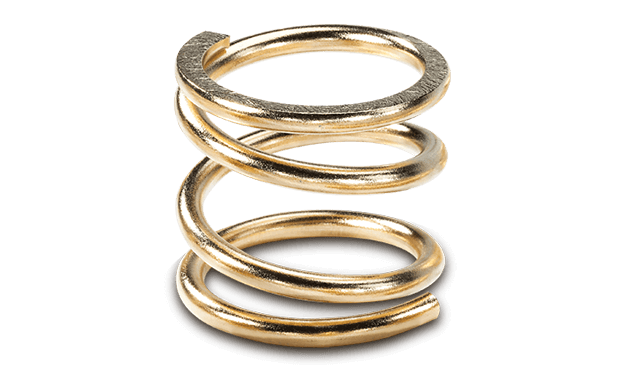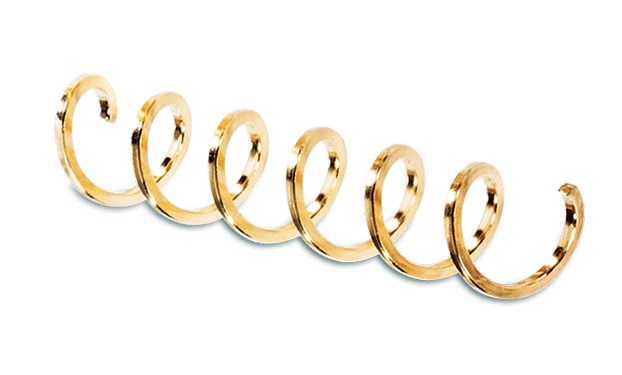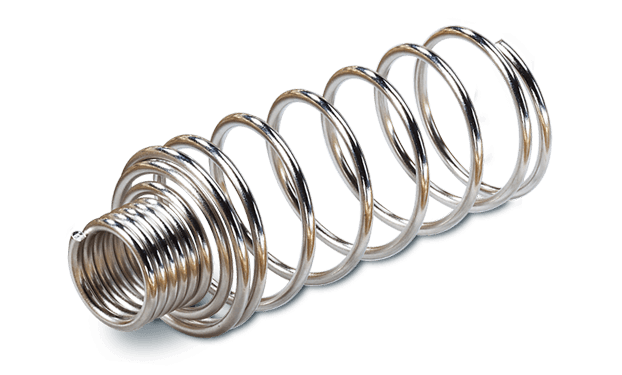 ---