Custom Spring & Form Manufacturing
North America's Leading Manufacturer of Custom Springs & Metal Forms
---
Newcomb Spring offers some of the most modern and efficient custom manufacturing environments in our industry. We manufacture the highest quality custom springs, wire forms and precision stampings, and deliver orders on time, compliant to specifications and at low prices. All Newcomb components are custom manufactured per customer designs, and we work with you to make sure you get the part you need at a low price.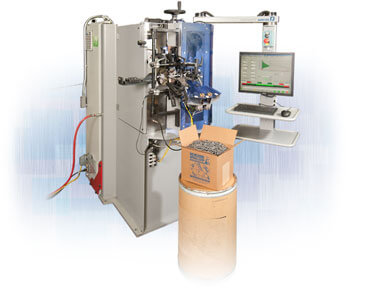 A Long-Standing History Of Custom Component Manufacturing
---
As one of the world's leading custom spring and metal form manufacturing companies, we have designed our processes to produce precision components quickly and efficiently. When Newcomb Spring receives an order, our first step is to analyze the component's specifications to determine the very best metal forming and custom spring manufacturing methods. Backed by extensive experience in utilizing materials, machines and manpower, we work tirelessly to provide our customers with quality parts.
The dedicated Newcomb Spring staff can provide assistance in the design of your custom spring or metal form, offering recommendations on print tolerances, materials and secondary operations. Once a design is ready for production, we match order requirements to manufacturing equipment, so our parts are produced efficiently and our costs are low. If the right equipment does not exist for your order, we set our Research and Development team into action and we build it.
With advanced quality system certifications, Newcomb Spring offers several manufacturing plants in the U.S. and Canada as well as a special team ofSpanish-speaking staff, who are focused on the needs of our customers in Mexico and Latin America. We are ready to custom manufacture the precision springs and metal form parts that you need.
With a proven history of manufacturing experience, Newcomb Spring has led the industry in quality custom spring and metal form manufacturing services.