Textile and Furniture Spring & Metal Form Manufacturing
Custom Components for Furniture and Textile Applications
---
Backed by a long legacy of manufacturing, Newcomb Spring has supplied springs, wire forms and stamped metal parts to customers in the furniture and textile industries. Our components are custom manufactured to meet each customer's needs and requirements.
From small hand tools used in furniture construction to large bobbin assemblies used when making carpets, Newcomb Spring parts provide reliable performance in even the most precise applications.
Our diverse array of high-speed manufacturing capabilities allows us to uniquely serve the needs of textile customers. While some furniture and textile applications require parts to be manufactured with extremely strict tolerance to specifications, others have greater dimensional allowances and lowering the cost per piece is of greater importance. No matter what your needs are, Newcomb Spring can provide the quality parts you need quickly and at low prices.
Spring & Stamping Secondary Operations
---
Many textile spring, furniture spring, and metal form customers request secondary operations to improve part lifespan and operation. We offer a full line of secondary and finishing operations, including: heat-treating, grinding, stress relieving, painting and more. As one of North America's leading manufacturers, we can efficiently produce parts using virtually any spring and metal form material, including standard, semi-precious and precious metals. Our state-of-the-art manufacturing equipment and advanced quality processes produce parts with maximum compliance to specifications and minimal waste, so our customers receive the highest quality parts at low prices.
Many textile and furniture spring and metal form customers request one of our specialty packaging options. We can ship parts in bulk, on tubes, in plastic trays, individually bagged or packaged in a custom solution that makes our parts easy to use in your products. We also offer package labeling and part identification for easier integration into your operations.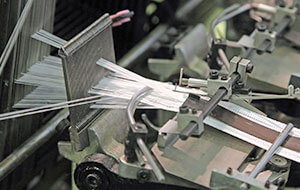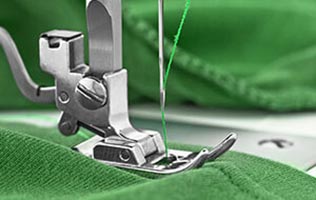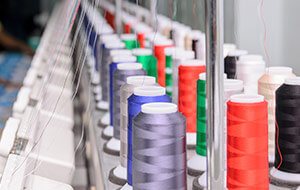 Proven Performance in Furniture Springs Textile Springs & Metal Forms
---
Newcomb Spring parts have proven reliable and dependable, with hundreds of thousands of parts shipped for textile and furniture applications. Our facilities maintain a number of quality certifications so that our parts meet our customers' most demanding standards. As a custom springs, wire forms and stamped metal form manufacturer, our parts are produced to meet specific client requirements, so please contact us for more information. Our parts for textile and furniture applications include:
carpet production
casters
cubicles
office furniture
furniture building
hand tools
support springs
swiveling assemblies
upholstery equipment
weaving equipment
wheels