Firearm Spring Metal Form Manufacturing
North America's Leading Firearm Spring & Metal Form Supplier
---
Newcomb Spring manufactures the highest quality firearm springs and metal form parts. We produce custom manufactured replacement parts as well components for a variety of new firearm makes and models for companies around the world. Our state-of-the-art production processes allow us to utilize virtually any material – including standard, semi-precious and precious metals.
With modern machinery and an expert staff, we are able to consistently manufacture parts quickly, with the highest levels of accuracy and efficiency, while offering low prices. We are also compliant with a variety of quality systems used by the firearms industry, and maintain ISO, ITAR, DDTC, SAM and a variety of MIL certifications.
Advanced Manufacturing Capabilities
---
From laser gauges to camera controls, our facilities are equipped with the latest quality control technology to produce gun and firearm springs and parts that meet the strictest tolerance requirements. Our precision and accuracy is recognized throughout the spring and metal form industry – we produce firearm parts that others simply cannot.
In addition to our design assistance, fast turnaround, secondary capabilities and finishing operations, we also offer an extensive variety of packaging options. All Newcomb Spring parts can be shipped to suit your needs – with special packaging options that can prevent corrosion, prevent damage and make our parts easy to put into your products. While we are happy to customize our operations to meet your needs, many firearm customers request:
plastic/injected-molded trays
tacky board
packed in layers
individually bagged
packed to prevent corrosion
reinforced packaging for increased part protection
labeled with information helpful for shipping and receiving departments
other custom packages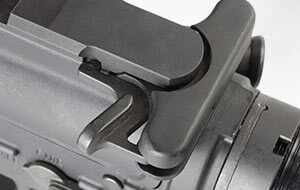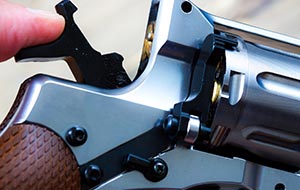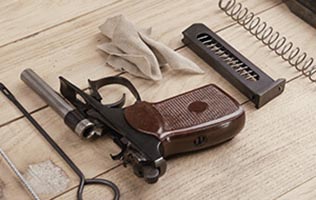 Critical Firearm Applications
---
Our state-of-the-art facilities employ some of the latest manufacturing technologies, producing firearm springs and parts that are reliable, long-lasting and meet even the strictest tolerance requirements. While we can manufacture virtually any custom spring and metal form you require, we have produced an extensive variety of firearms components including:
magazine springs & magazine catch springs
recoil springs
trigger springs
hammer springs (mainsprings)
action returns
anti rattle springs
bolt springs
detent springs
ejector springs
extractor springs
firing pins
hammer pins
lock pins
plunger springs
reloader springs
safety pins
sear springs
selector springs
sight springs
slide springs
takedown springs