Electrical and Battery Spring & Metal Form Manufacturing
Custom Electrical and Battery Spring & Metal Form Supplier Applications
---
Newcomb Spring provides precision manufacturing of springs, wire forms and metal stampings for many electrical industry applications supplying springs and parts for assemblies, fixtures, powering and battery contacts. Our components are custom manufactured to meet each customer's needs and requirements. We supply many electrical product manufacturers with components that help to provide power and function in even the most precise applications. As with all products related to electrical applications and electricity, we understand the critical performance of every Newcomb Spring part, and our components have proven reliable and dependable in many unique applications.
Electrical Component Supplier Materials
---
As one of North America's leading manufacturers, we can efficiently produce parts using virtually any material, including standard, semi-precious and precious metals. Our advanced manufacturing equipment and advanced quality processes produce parts with maximum compliance to specifications and minimal waste, so our customers receive the highest quality parts at the best prices possible.
Many electrical spring, wire form and stamped metal parts require unique materials that help to prevent corrosion, withstand harsh environments and provide proper electrical conductivity. We have produced millions of electrical components, including battery springs and battery contact springs, and our team has the expertise and experience to assist you with your electrical part order. We are able to utilize virtually any material in the production of parts for electrical applications, including:
stainless steel
carbon steels
music wire
silver
nickel-coated wire
beryllium copper
phosphor bronze
spring brass
gold
and more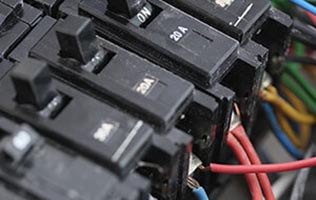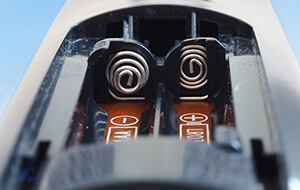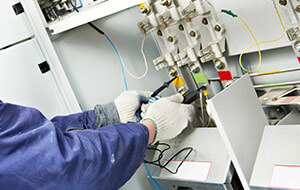 Proven Performance
---
Backed by a long-legacy of proven experience, Newcomb Spring parts have proven reliable and dependable. We maintain a number of quality certifications and can comply with many electrical requirements and standards. As a custom electrical spring, battery spring, and metal form manufacturer, our parts are produced to meet specific customer requirements, so please contact us for more information and design assistance. Some of our electrical components are utilized in:
breakers & breaker boxes
circuit boards
computer printers
copy machines
electrical testing equipment
lighting fixtures
terminals
wiring products