What Are Extension Springs?
---
Extension Spring Design Resources – Spring Overview
---
Extension springs store energy and exert a pulling force. Usually, they are made from round wire and are close-wound with initial tension. Typical applications include tape cassette players, balance scales, toys, garage doors, automatic washing machines and various types of spring tensioning devices.
Extension springs are stressed tin torsion in the body. Design procedures for the body are similar to those discussed previously for compression springs with the following major exceptions. Most extension springs are coiled with initial tension, equal to the minimum force required to separate adjacent coils. Extension springs do not normally have set removed. Furthermore, unlike compression springs, extension springs do not have a solid stop to prevent overloading. For these reasons, design stress levels are generally lower for extension than for compression springs. A special type of extension spring, known as a drawbar spring (shown below), has a solid stop. It is essentially a compression spring with special hooks.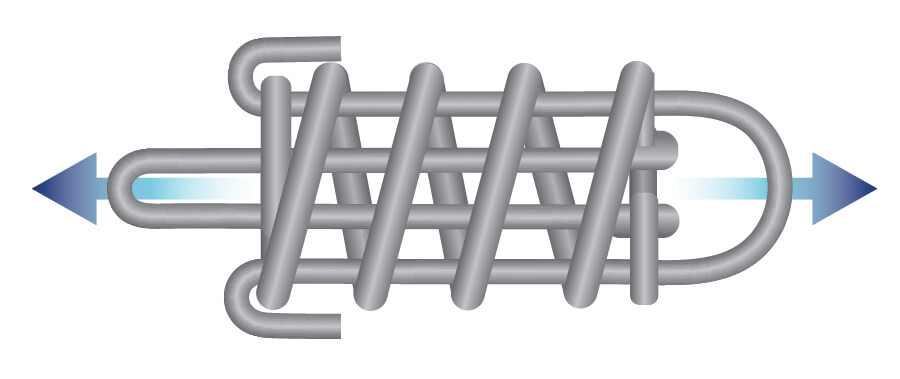 The pulling force exerted by an extension spring body is transmitted to mating parts through hooks or loops. When stresses in the hooks are higher than in the spring body, the hooks limit spring performance.
Content Copyright Spring Manufacturers Institute, Inc.
This information is attributed to, and provided courtesy of, the Spring Manufacturers Institute, Inc. (SMI). Newcomb Spring and SMI provide this as advisory information only, and disclaim any and all liability of any kind for the use, application or adaption of material published on this web site.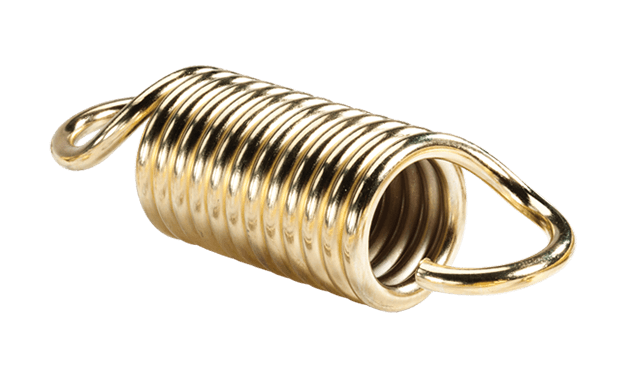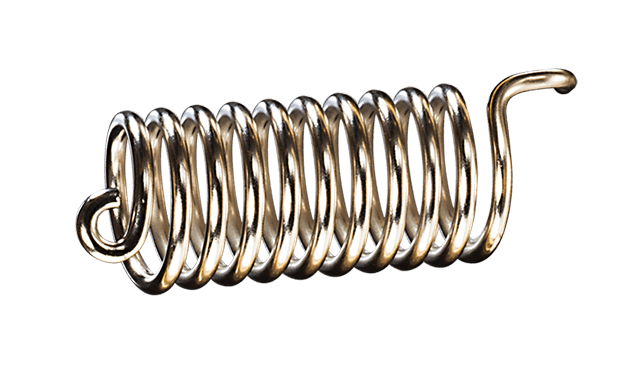 ---